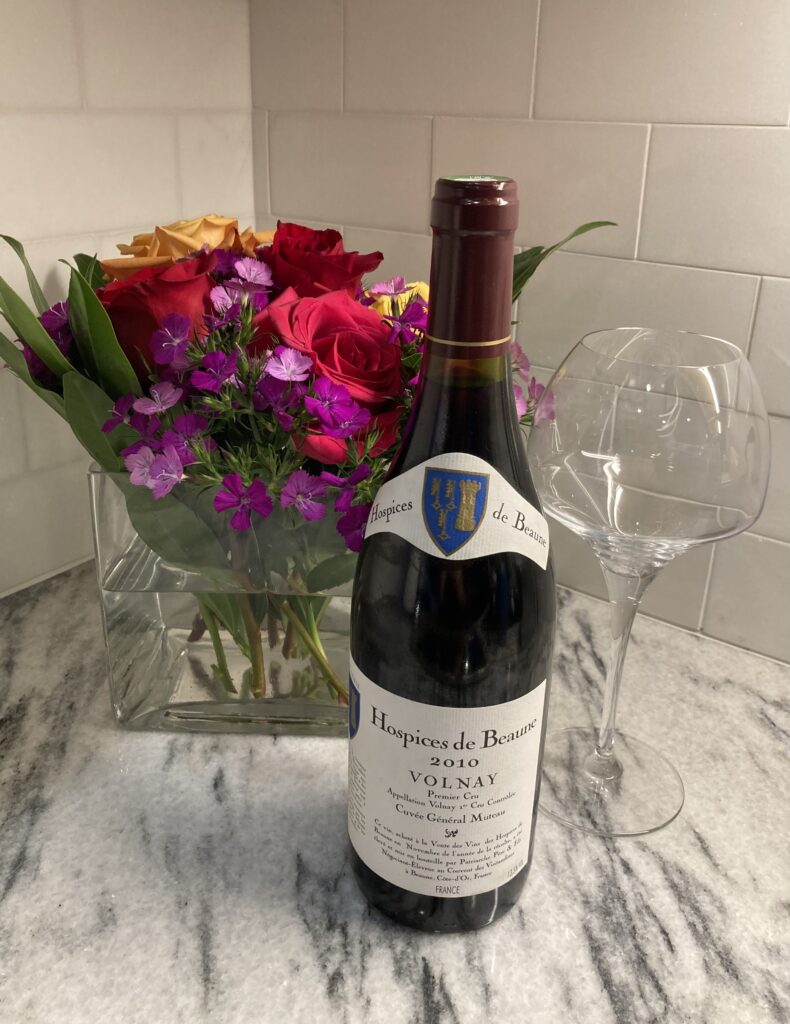 The bottle sat in a prominent spot in the cellar, tempting me each time I entered. This was the final bottle of a case of Pinot Noir that we had sent back from Burgundy years ago, and it reminded us of the magic of a bicycle tour through the vineyards and the region's incredible history and cuisine. It was like an old friend, and each time I reached for it I hesitated and then changed my mind, not wanting to break that final link.
The problem, of course, is that wine doesn't last forever. A good Côte de Beaune Premier Cru Pinot should be in its prime from seven to twelve years after its vintage, but it's hard to know when a bottle goes from "not quite peaked" to "why did I wait this long?"
Older doesn't necessarily mean better. While some top wines are capable of aging decades, most wines should be consumed within their first several years. And even a wine that has aged gracefully may not be to your taste – with age it begins to lose fruity notes, and tertiary characteristics, such as leather and coffee, become more prominent.
The bottle was a Hospices de Beaune 2010 Volnay Premier Cru Cuvée Général Muteau. That lengthy name requires some explanation:
The Hospices de Beaune was founded in the fifteenth century as a hospital for the poor, and the historic original building, shown below, is now a museum. Over the years, nearly 150 acres of vineyards, mostly Grand Cru and Premier Cru, were donated to the Hospice. Each year, on the third Sunday in November, wine made from those vineyards is auctioned off in barrels during a three-day festival known as the "Les Trois Glorieuses." Then select Burgundy winemakers mature and bottle the wine for sale to the public.
This particular Pinot was made from Premier Cru vineyards in the village of Volnay, a short bike ride south of Beaune. Volnay is known for its fragrant and delicate wines. The Hospices cuvées are named famous for figures, in this instance for Général Muteau, a distinguished World War I-era French cavalry officer who bequeathed his vineyards to the Hospices.
Not knowing quite what to expect after twelve years, we pulled the cork and hoped for the best. Our old friend didn't let us down; the wine seemed to be at its peak. It was perfectly balanced, with each component seamlessly integrated such that the whole was much greater than the sum of its parts. Cherry notes were subdued but pleasant, and melded nicely with notes of forest floor, mushroom, and spice. The tannins were silky and there was an unusually long and interesting finish. This was one of the finest Pinots that we've tasted.
This wine reinforced the point that fine Burgundies require substantial time in bottle to reach their full potential. While Premier and Grand Crus are pleasant enough when young, if you drink them before at least five years of age you'll forfeit much of the pleasure.
It's doubtful that you'll find this particular wine for sale, but recent Hospices de Beaune wines can sometimes be found at your retailer. It's worth the effort to get one. If not, pick up several bottles of a good Burgundy Premier Cru, store them properly, and give them at least five years to shine – you'll be glad that you did.
As for me, I'm planning my next trip back to Burgundy . . .
Cheers!