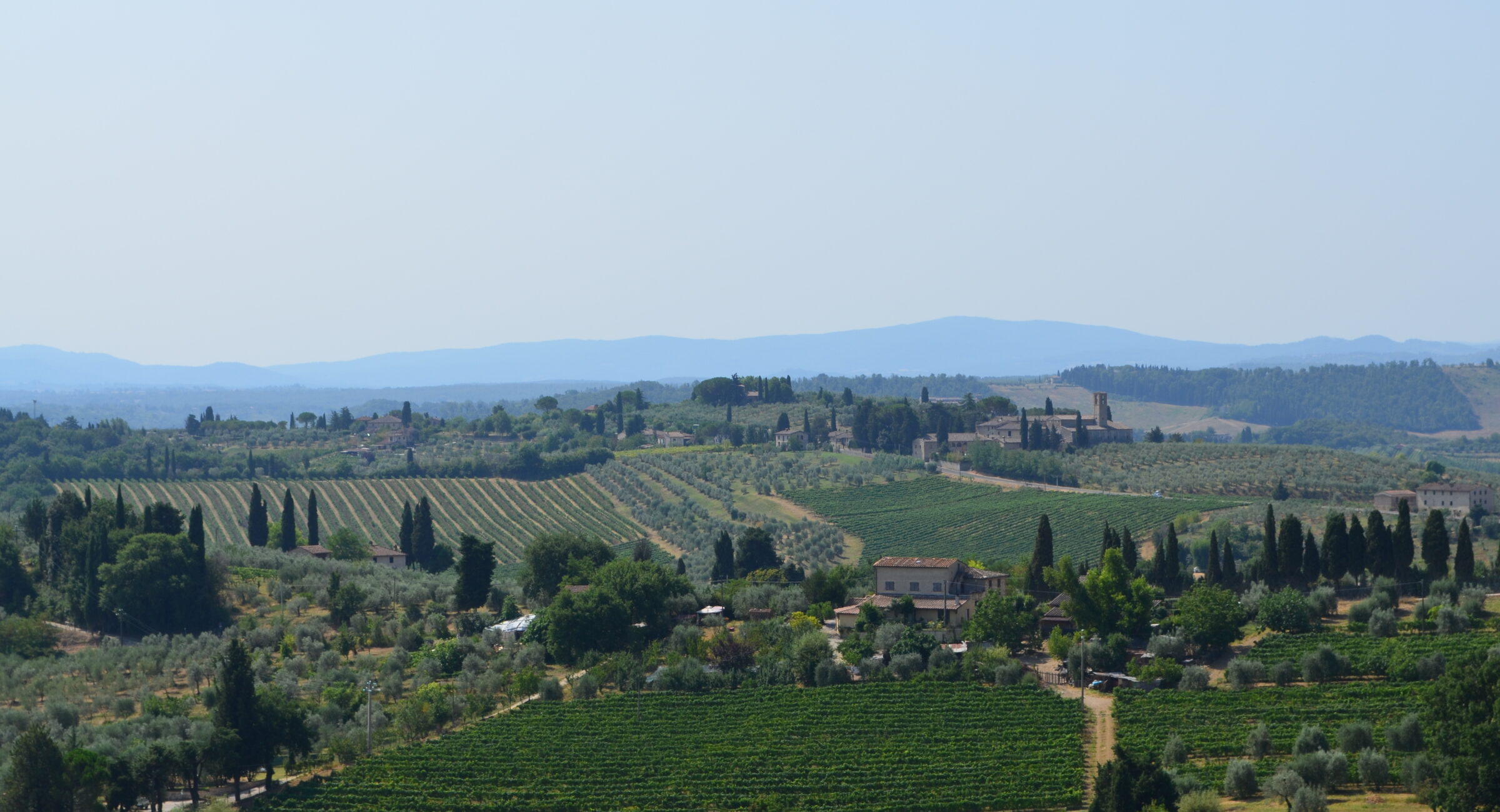 Was it worth it? No, we're not talking about the hangover that inevitably follows that last bottle that you swore you wouldn't open. (Come on, admit it, we've all done that.) What triggered the question was whether a bottle of Chianti Classico Gran Selezione was worth the $65 that we paid for it. Which led to the broader question of, whether we spend $20 for a Chianti or $20,000 for a Romanée Conti, what makes us feel like our money was well spent? (Hint: $20,000 for a bottle of wine isn't money well spent.)
To frame our Gran Selezione dilemma, let's start with a brief explanation of Chianti wines.
Chianti Classico DOCG is the historic Chianti wine region, between Florence and Sienna, and it produces some world-class red wines. These wines tend to be denser and more powerful than the basic Chianti, must contain a minimum of 80 percent Sangiovese, and are subject to stringent quality standards. You can spot a Classico by the gallo nero (black rooter) logo on the bottle.
There are three categories of Classico:

Gran Selezione must be made from estate-grown grapes and aged a minimum of 30 months in bottle and cask. In theory, this is the top of the Chianti quality pyramid.
Riserva needn't be made from estate-grown grapes and is aged a minimum of 24 months. Theoretically a lesser wine, some Riservas are better quality than higher-priced Gran Seleziones. So, as they say, don't believe everything you read.
Annata, the entry level version, is made under looser standards and need only be aged twelve months. You can easily tell the difference between these quaffable wines and their more expensive cousins.

Chianti DOCG covers a huge swarth of central Tuscany outside the borders of the Classico region. These wines need only contain 70 percent Sangiovese and tend to be lighter and less satisfying than the Classicos.

Basic Chianti can be made in two higher-quality designations, Superiore and Riserva.
There are seven Chianti subzones. These, tend to produce higher quality wines than generic Chianti and have more of a sense of place.

So, let's tee up the question with our Wine of the Week, a 2016 Castello Monsanto Il Poggio Gran Selezione ($65 retail). It's 95 percent Sangiovese made from grapes produced from a single vineyard in the northern part of the Chianti Classico region. The wine is aged in oak casks for twenty months, followed by two years in bottle before release. This ruby colored, dry wine has notes of cherry, raspberry, and spice, with a brisk acidity and gentle tannins. It's elegant and well-balanced, with a pleasant, medium finish -- all things considered, a very nice wine, and one that may improve some with more age.
So, was it worth it? As the price of a wine increases, we have correspondingly higher expectations. So, a $100+ wine should be exceptional. This makes blind tastings fun, because our evaluation is not biased by the price and pedigree of a wine and we are often surprised by our preferences.
In the abstract, the Il Poggio seemed like a very nice wine and a reasonable price for this quality level. But we found ourselves comparing the Il Poggio to other wines that we've had recently at a similar or lower price point. For example, we preferred a Carpazo Brunello di Montalcino, made from a Sangiovese clone, that cost only $45, and a favorite Chianti Classico wasn't quite as nice but cost only $25. (Rocca della Macie Chianti Classico Riserva).
The verdict: We would have been happier if we bought the Brunello or a couple of our favorite Riservas and pizza.
Cheers!