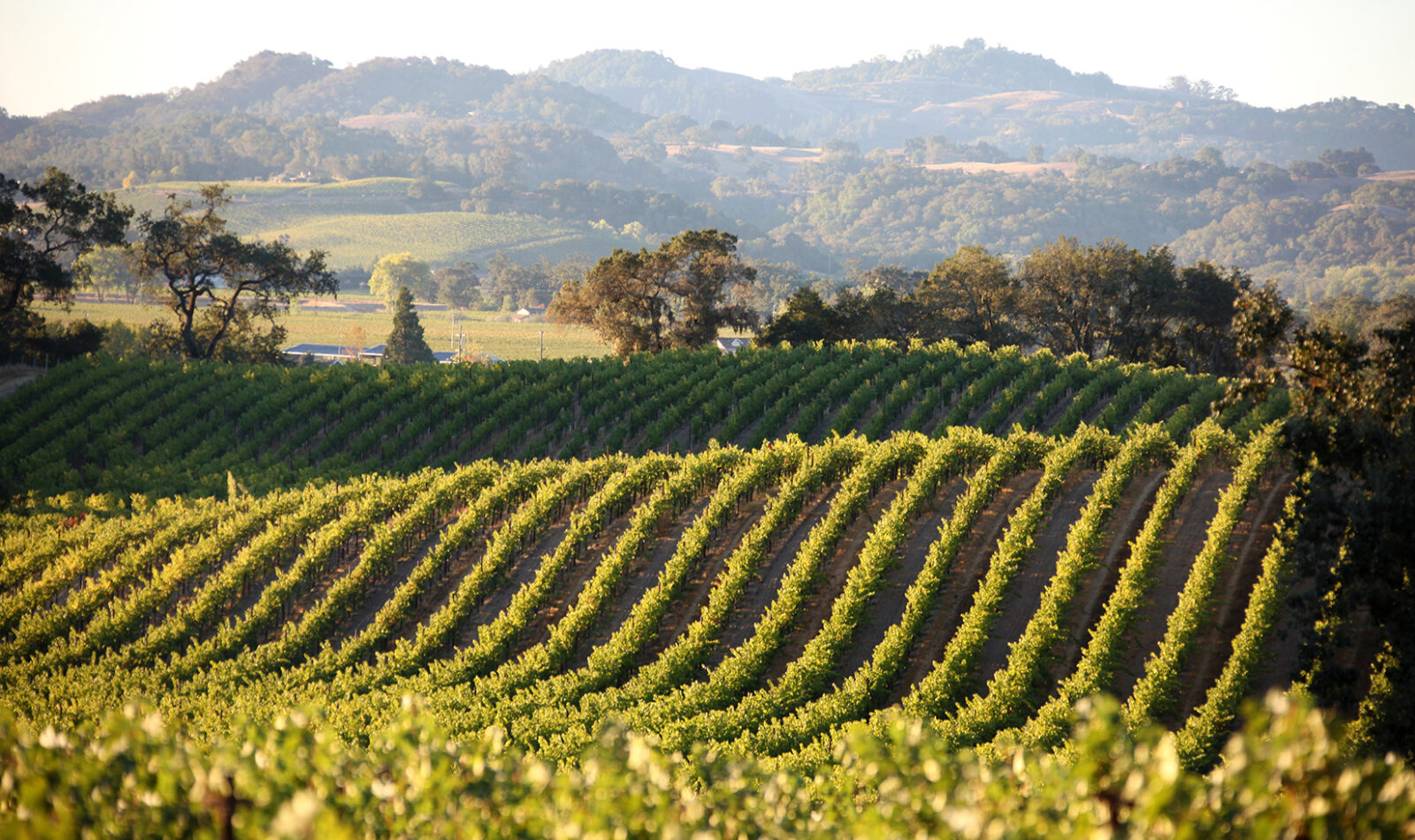 Wine and music seemingly stimulate separate senses, but there's more of a connection than appears at first glance. I started thinking more about this recently while listening to the latest CD from singer-songwriter Dave Massey. There's a mellowness and elegance to his music that caused me to wonder: which wine does the artist turn to while enjoying his own music?
For the finer points of pairing wine and music check out our earlier post, "Time to Face the Music." The bottom line is that because one sense can affect how the brain perceives another sense, music can affect how you perceive the wine that you're drinking. For example, a delicate wine can seem different when you're listening to soft classical versus loud rock music.
Interestingly, Dave knows a musician who describes music in terms of colors – another example of stimulation of one sense affecting the perception of another sense (a condition known as synesthesia).
The songwriter's choice: a Jordan Cabernet Sauvignon from Sonoma's Alexander Valley paired with the title track from his latest CD, Island Creek. Dave Massey is a talented musician who just released his fifth album. His music contains elements of folk, country, and rock, with a Gordon Lightfoot storytelling touch. I didn't expect him to choose a California Cabernet, since that's thought of – by people who care to think about such things – as a wine more suited to loud rock music.  Yet, and perhaps it's just a coincidence, scientifically Dave's pairing makes a lot of sense. (This is arguably the first time that Dave – an English lit major -- has ever made sense scientifically, but let's keep that as our little secret.)
Our wine of the week is the 2016 Jordan Alexander Valley Cabernet Sauvignon ($55 retail). Jordan is a family-owned winery located in Sonoma's Alexander Valley. Their focus is on a "French" style, and in fact their "Cabernet" is really a Bordeaux blend of 80 percent Cabernet Sauvignon, 11 percent Merlot, 7 percent Petit Verdot and 2 percent Malbec. A wine that contains more than 75 percent Cab can properly be labeled Cabernet Sauvignon, but that description does this wine an injustice. This is a very good wine.
The Jordan Cab has a moderate alcohol level of 13.8 percent and is aged in French oak for 13 months. Instead of a big, heavily oaked, high-alcohol California Cab, we have a more subtle Bordeaux blend – just right for Dave' music!
The wine has subtle aromas of plum, raspberry and spice. It's medium bodied, with silky tannins, nice balance, and flavors of dark fruit, spice and oak notes.
A great thing about this wine is that it's drinkable young but can be cellared for 10 – 15 years beyond the vintage year.
So, why not sit back, click here for a video of the Island Creek title track, and enjoy a glass of Jordan?  
Cheers!