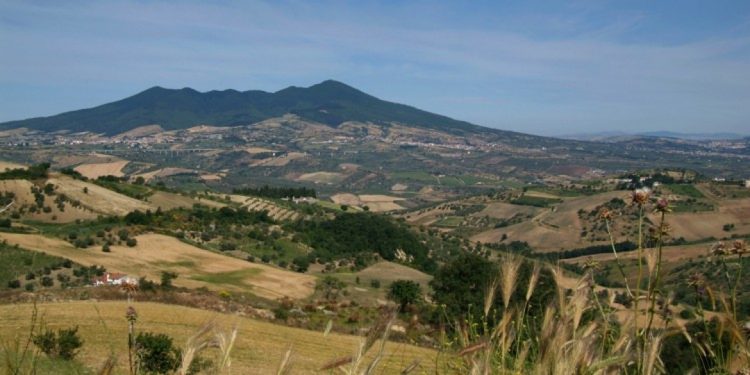 Before we get to the Italian red, some good news: on March 5 the U.S. "suspended" its 25 percent tariff on imported wines for at least four months. Those tariffs were imposed in October 2019 on French, German and Spanish wines containing 14 percent or less alcohol, and in January 2021 expanded to include wines above 14 percent alcohol. The wine tariffs were in retaliation for EU aircraft subsidies -- when the cat misbehaves, you punish the dog, right? Not to be outdone, the EU retaliated with a tariff on U.S. ketchup and tractors. Such is the logic of politicians.
The cost of the tariffs was largely passed through to the consumer, so it was no surprise that wine imports from France fell 50 percent and from Spain 60 percent. U.S. bars, restaurants and wine retailers were hurt as well.
The tariffs weren't actually repealed, just "suspended" while the U.S. and EU try to negotiate a permanent solution. Here's hoping that the children can learn to play peacefully together in the sandbox.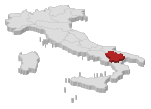 Aglianico is considered to be Italy's "third" great red grape.  Northern Italy features the Nebbiolo grape in Barolo and Barbaresco wines; Tuscany is famous for the Sangiovese used in Brunello and Chianti; and Aglianico is the star in southern Italy. Aglianico makes full-bodied wines with firm tannins, high acidity, and the ability to age. In fact, a good Aglianico needs at least five years of bottle age to mellow out the tannins, and well-made versions can improve in bottle for up to 10 years.
These wines aren't widely known outside of Italy, so you can find some real bargains.
Some of the best Aglianico wines are produced in the Vulture DOC in Basilicata, shown on the map above. The vines grow in volcanic soils at relatively high altitudes on the slopes of Mount Vulture, an inactive volcano pictured above. Vulture wines are made from 100 percent Aglianico grapes.
The Taurasi DOC in Campania (near Naples) also produces nice Aglianicos, although these wines can contain up to 15 percent of other local grape varieties, generally making them a little less tannic.
Because of its high tannin and acid levels, Aglianico has been called the Barolo of the south. That's a bit of a stretch, since other than high tannins and acid the wines are very different. But it does speak to the quality of the Aglianico wines.
Our wine of the week is a 2014 Terra dei Re Aglianaco del Vulture DOC (about $22 retail). This ruby colored wine has dark fruit and spice aromas with a hint of vanilla. On the palate, it's medium to full bodied, with blackberry and spice notes. Its firm tannins and high acidity are just the thing for high intensity foods, such as BBQ beef. On the other hand, it's not a wine that you'd enjoy by itself. Overall, we think it's a good, but not great, Aglianico and worth the money.
In addition to BBQ, Aglianico pairs well with fatty red meats such as prime rib, pasta with rich red sauces, and lamb. Good cheese pairings are pecorino, asiago and cheddar.
Aglianico del Vulture can be difficult to find; other good producers are Donato d'Angelo, Terre Degli Svevi, and Bisceglia.
If you can't find a Vulture, pick up a Taurasi DOC Aglianico.  Mastroberardino also is a widely available, good quality producer.
Cheers!