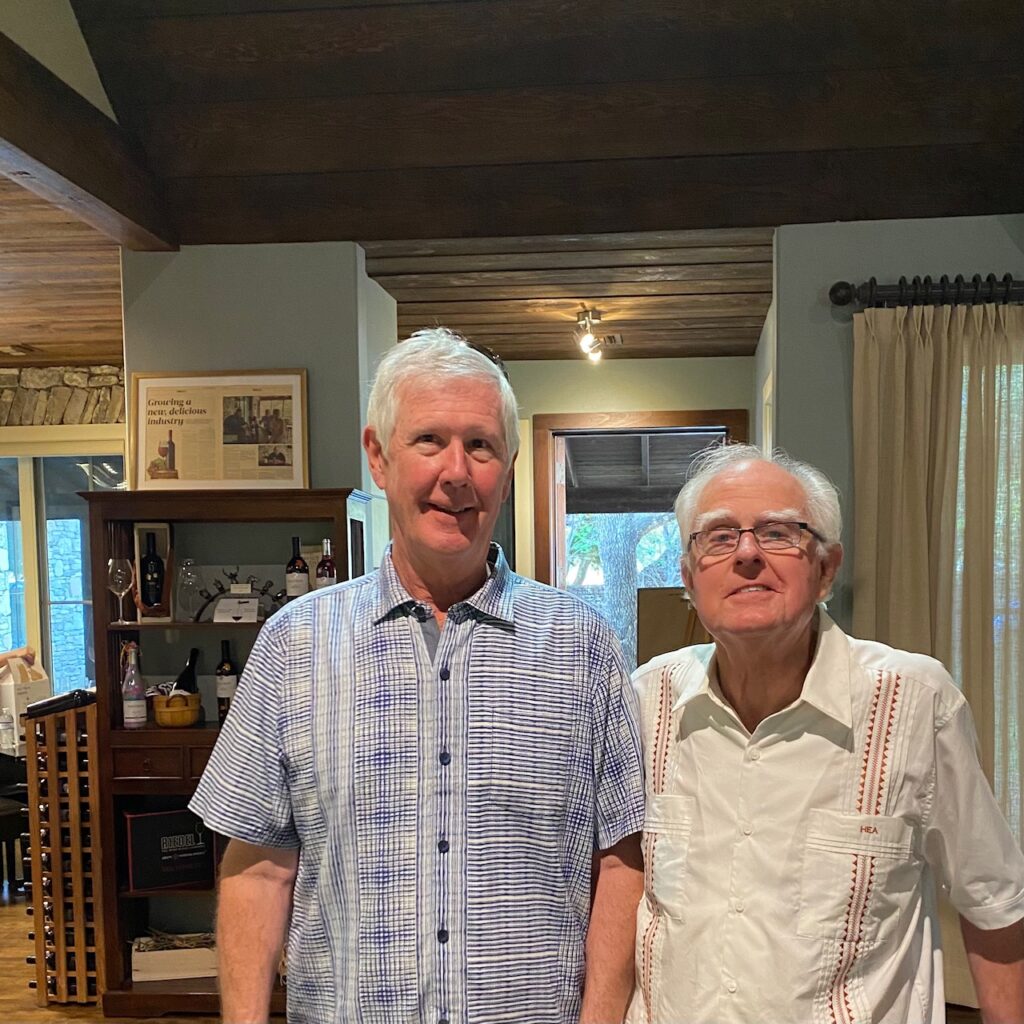 Let's pull a cork on a nice bottle of Texas wine. OK, you don't hear that every day – but you should. Texas is the country's sixth largest wine producing state, with well over 200 wineries. While the volume that it produces pales in comparison with California and Washington, the quality of many Texas wines is comparable.
Although Texas has produced wine since the 17th century, its modern wine industry only began in the 1970s. So, Texas wineries are still sorting out what grapes work and where.
Texas wines tend to fly below the radar. Its wine regions, such as the Texas Hill Country and High Plains AVAs, aren't as widely known as the West Coast regions, and its wineries often are only known locally and difficult to find outside of Texas. I predict that will change in the coming years.
Then, there's the problem that many people assume that Texas wines just aren't that good. Of course, they said the same thing about Oregon Pinot Noir several decades ago.
Fall Creek Vineyards, in Dripping Springs, Texas, near Austin, was the modern Texas wine industry pioneer. It's located in the Texas Hill Country AVA – which encompasses 15,000 square miles, with only 400 or so acres under vine.
We recently visited Fall Creek and tasted several of their wines. Fall Creek has a focus on quality – their mission statement is to "make great world class wines that just happen to grow in Texas." Based on our visit, I'd say mission accomplished.
Fall Creek was founded in 1975, after owners Ed and Sue Auler traveled to France, to buy cattle for their ranch, and fell in love with wines. Ed (pictured above with Jim) eventually abandoned his day job as a lawyer and became a winemaker. Initially, Fall Creek hired one of the legends of the wine world, Andre Tchelistcheff, as their consultant.
Ed led the charge to establish the Texas Hill Country AVA, which was approved in 1990.
Our wine of the Week is the 2017 Fall Creek Vineyards ExTERRA Tempranillo ($100 retail). OK, we blew the budget on this one, but we wanted to try a top-quality Texas wine. ExTERRA is a single vineyard wine produced in the Salt Lick Vineyards, just across from the iconic Salt Lick BBQ restaurant. This may be the only vineyard in the world whose terroir is partially defined by smoke and ash from a BBQ pit!
The wine contains 100 percent Tempranillo grapes – the same grape used in Spanish wines such as Rioja – and is aged for 17 months in a combination of American and French oak barrels. Fall Creek was the first Texas winery to plant Tempranillo.
This garnet-colored wine has aromas of raspberry, black cherry, plum and an earthiness. It's full-bodied, with medium, dusty tannins and notes of blackberry, raspberry, spice, and cocoa. The wine is well-balanced and moderately complex, with an interesting, medium finish.
Was it worth the price? Yes, this was an excellent wine, and something to have with a special dinner. Only 245 cases were produced. For lesser occasions, Fall Creek also makes Tempranillo "Salt Lick Vineyards" for approximately $30.
Cheers!