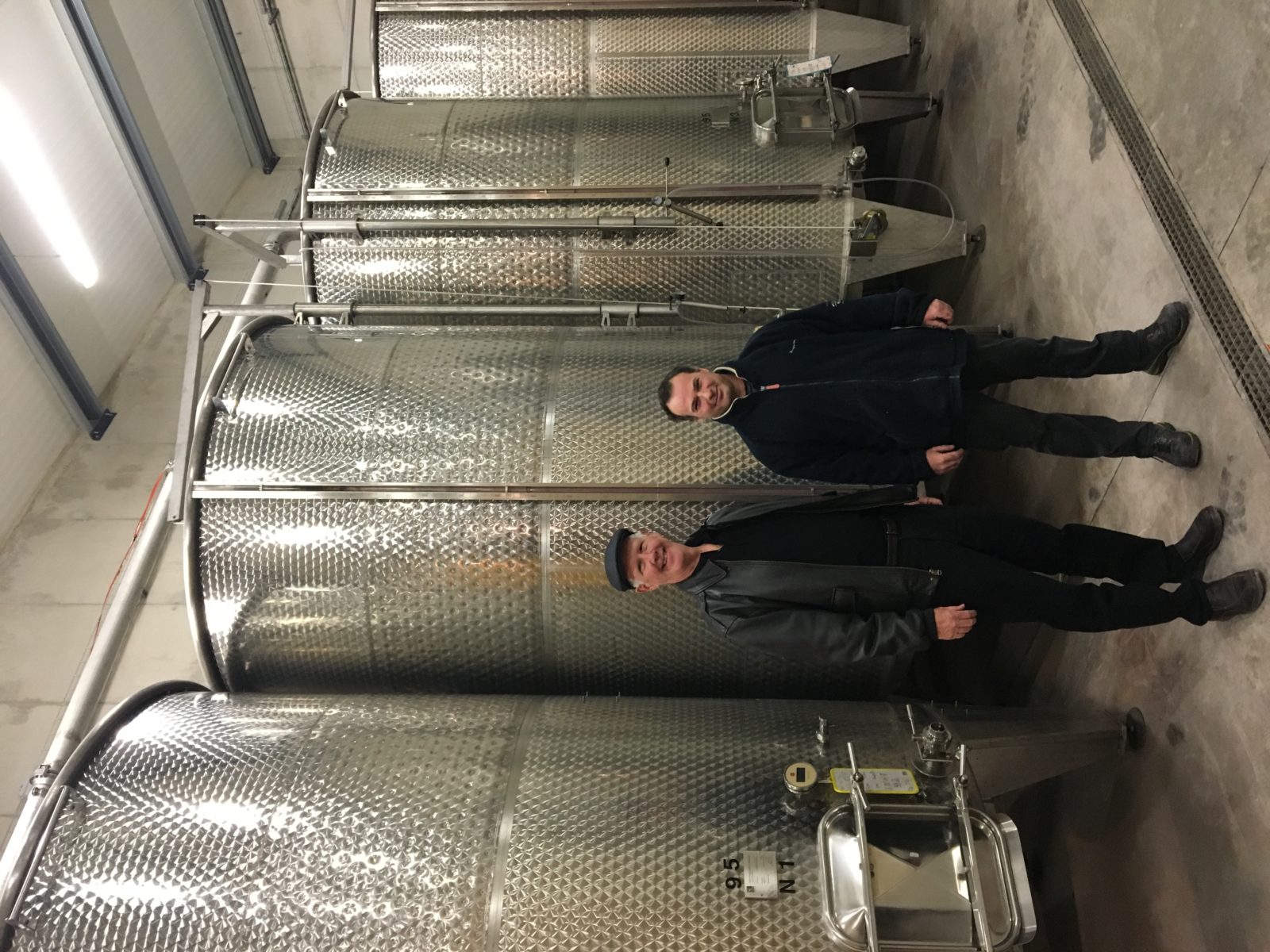 Pizza, pigeons and protestors. Yesterday we decided on comfort food for lunch — pizza. Which attracted most of the pigeons in Avignon to our table. Which were scared away by more than a thousand protestors marching within a foot or so of our table. Even the dogs were carrying signs. Ah, France…
But I digress. We began today by touring more Châteauneuf-du-Pape vineyards. There are about 300 producers here, most of which are family owned. There are two things you should note about Châteauneuf-du-Pape:
• The 2016 vintage is considered among the best of the last 50 years, but for that reason can be difficult to find.
• Locals describe the appellation as the "anti-terroir," meaning that because there are 13 authorized grape varieties and significant variations in soil types, the wines are more a reflection of the winemaker's decisions than an expression of the terroir (as is the case in Bourgogne).
Our Châteauneuf-du-Pape visit culminated in a tasting at the Brunel family's Château de la Gardine. We were greeted by Philippe Brunel, the owner's son, and then tasted the chateau's excellent reds and whites. Our favorites from the Château aren't available in the U.S, but a good choice that is available domestically is their Cuvée Peur Bleue – a Grenache, Syrah and Mourvedre blend that uses no sulfur in the winemaking process, and features a fresh, fruity palate with delicate tannins. Perfect for grilled beef and fine meat cuts.
Next, we drove to nearby Tavel, an appellation where, by law, only rosés are produced. Unlike typical rosés, which should be consumed in their vintage year, Tavel wines are more full-bodied and intense, and can be cellared for 2-4 years. There are three distinct terroirs in Tavel, and the wine's personality can vary considerably based on the vineyard location and the winemaker's choices. The local's advice on how to find the rosé you love most? Open a bottle and drink it.
Our final stop in Tavel was at Château d'Aqueria, which dates from the 16th century. This large Château produces wines from Tavel, Lirac and Côte du Rhône appellations, and is sold in the U.S. The winemaker (pictured above with Jim) guided us through the winery and conducted a tasting. We found that the 2018 Tavel was fresher and fruitier than the 2017, and both wines displayed notes of strawberry and spice with some minerality. (Wine Spectator named the 2017 as one of its top 100 value wines.). The Lirac rouge 2015 shows great promise, but needs another five years to reach its peak.
Tomorrow, we explore the historic city of Avignon and then, sadly, begin our trip back to Austin.