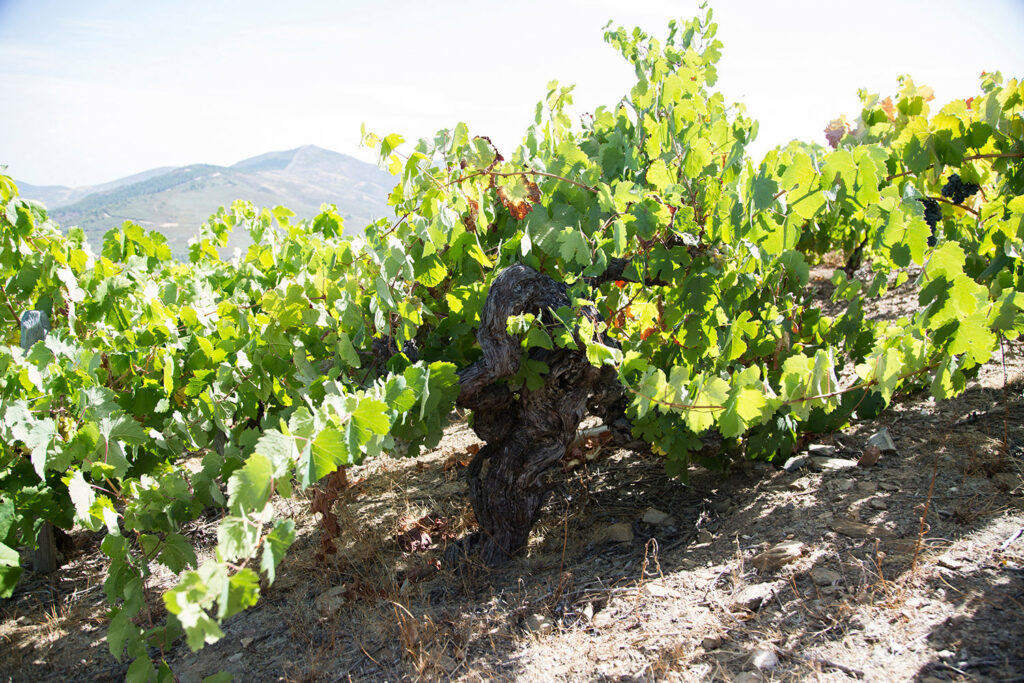 The problem with exploring new wines is that it can get out of hand. First, you read about an interesting wine and buy a bottle. So far, so good. You like the wine and do a little more research about the wine region, discovering that it has a fascinating culture and amazing landscapes -- ever notice how there are no ugly, boring wine regions? This often leads to a road trip.
Lately I've been looking into off-the-beaten-path Spanish wines. There's an incredible variety of excellent, good value Spanish wines -- both red and white -- that we seldom hear about. Which led me to enroll in the Spanish Wine Scholar program . . . where I'm learning about some fascinating regions and tasting great wines . . . and we're now planning our trip to Spain in the Spring. See how that works?
Galicia, in northwest Spain, has world class white wines, including the Godello that we're trying today. Galicia is part of "Green Spain," which has a cool maritime climate that is unique in Spain and ideal for white grapes. In fact, Galicia produces more white than red wines, and they're made mostly from indigenous grapes, the best of which are Albariño and Godello.
Speaking of culture, Galicia's capital is Santiago de Compostela – for centuries the destination for pilgrims walking the Camino de Santiago.
Godello makes a rich, aromatic, high-quality wine; if you like Chardonnay or Chenin Blanc, give this a try. Well-made Godello wines have a silky texture, luscious fruit and notes of orchard fruits and minerality. Godello is considered one of Spain's most interesting white grapes and has eclipsed Albariño as Galicia's most highly regarded wine.
Godello is found throughout Gallica, but the best examples comes from the Valdeorras appellation. (In Spanish, Valdeorras means "valley of gold," a reference to an earlier era when Romans mined gold here.)
A few decades ago, Godello was almost extinct, and even now it can be a little hard to come by.
Our wine of the week is a 2019 Bodegas Avancia Cuvee de O Godello (about $17 retail). We've added this to the Wine Concepts "favorites" list. It's made from 100 percent Godello, twenty percent fermented in neutral French oak vats and the balance in stainless steel tanks.  It's aged for eight months "sur lie" (on "dead" yeast cells – this gives the wine a richness). This golden yellow, dry, medium-bodied wine has aromas of apple and pear, with a hint of honeysuckle. On the palate, it's surprisingly complex and well-balanced, with notes of apple, pear, citrus and smoke, and a distinct minerality. The finish is long and pleasant, with a touch of bitterness at the end.
This is a wine that should be paired with seafood, ceviche and creamy cheeses.
We're currently in an area where wine selections are limited, so we found this wine on wine.com. They have a wide selection, and the process is very efficient. If you can't find the Avancia Godello, another good producer is Rafael Palacios.
A final thought – if you're enjoying the blog tell your friends to sign up (via the box at the bottom of this page)! The more the merrier.
Cheers!