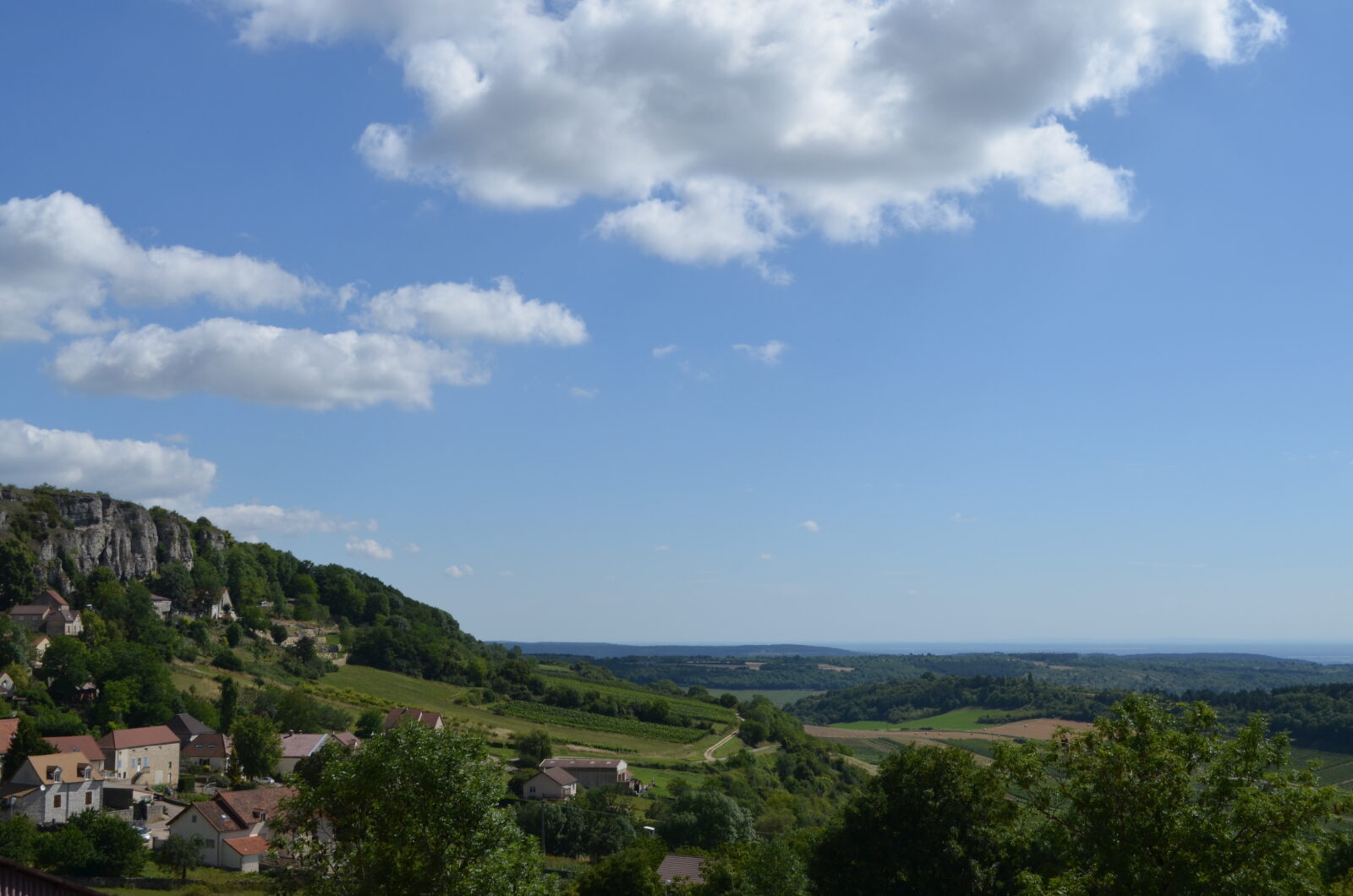 When most people think of white Burgundy, they think of Chardonnay. Which makes sense, since almost all white Burgundy is made from 100 percent Chardonnay. (Of course, that's typically not on the label; you're presumed to know, for example, that a Chablis or a Meursault is in fact Chardonnay.) But one exception is Aligoté (pronounced al – i – go – tay), which makes an interesting, distinctly Burgundian white wine.
Generally, Aligoté wines are dry, light-to-medium bodied, with apple, pear, citrus and mineral notes. They have relatively low alcohol and a refreshing acidity. This is a nice alternative to Chardonnay, and can be had at a much lower price point. If you've never tried it, it's worth the effort to find a good quality Aligoté.
Although Aligoté makes a great aperitif, it's also a very food friendly wine that pairs nicely with shellfish, seafood, and white meats, as well as  goat  and comté cheese.
Virtually all Burgundy Aligoté wine comes from one of two appellations.  There is a "regional" appellation called Aligoté de Bourgogne that can be made from grapes sourced from anywhere in Burgundy, and it may include small amounts of Chardonnay. The quality and style of this wine can vary significantly among producers. There's also a Bouzeron AOC, produced in a small commune in Burgundy's Côte Chalonnais region that, by law, is made from 100 percent Aligoté. Because the Bouzeron wines come from a relatively small area, there tends to be less variation among producers.
The key to finding a good Burgundy wine is in selecting a good producer. Some good Aligoté producers include Olivier Leflaive, Domain Michel Lafarge, Domain Leroy, and Sylvain Pataille. The most highly-regarded producer in Bouzeron is Domain A. & P. de Villain – owned by the same gentleman who co-owns Domain Romanée Conti, Burgundy's most prestigious (and expensive) wine.
On the other hand, beware of the inexpensive Aligotés (under $15 or so), as they can be, at best, uninspiring. But if you do get a mediocre Aligoté don't despair -- mix it with créme de cassis to make a Kir – a traditional Burgundian cocktail.
To put you in the mood for an Aligoté, we took the picture above during a break from a bicycle tour of Burgundy.
Our wine of the week is a 2018 Domain Bernard Moreau Aligoté de Bourgogne (about $25 retail). We were in the mood for a nice white to pair with chicken and pork at a casual dinner and found this on the wine list. How could we resist? This is an inviting wine that features aromas of white flowers, apples and citrus. On the palate it's light bodied, well balanced, with green apple, pear, and citrus notes. The wine has interesting layers of flavor with a pleasant medium finish.
Overall, we rated this as a very good wine and we plan to buy more . . . if we can find it.
The Moreau Aligoté was produced in limited quantities, but if you can't find it look for an Aligoté made one of the producers mentioned above. You won't be disappointed.
Cheers!