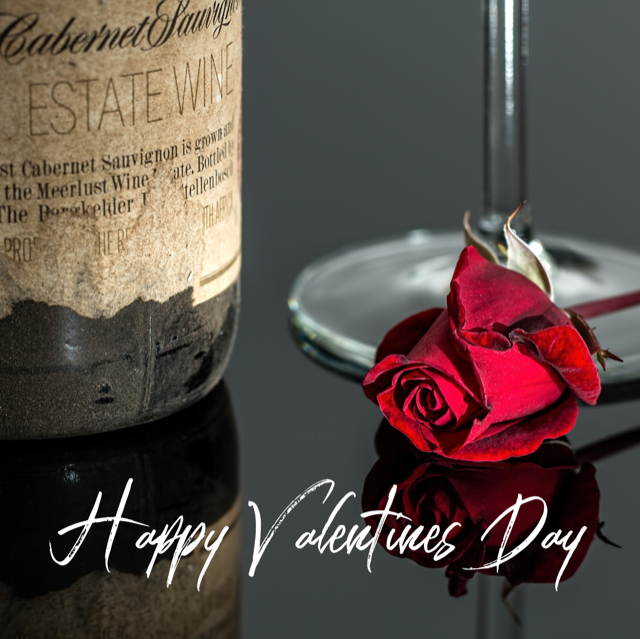 Valentine's Day is Friday, February 14, a little over a week from now.   Cupid, traditionally linked with Valentine's Day, was the Roman god of love.  Bacchus was the Roman god of wine and fertility (the Romans were a practical people).  So, let's get those two rascals together and come up with some Valentine's Day wine recommendations.
An aperitif.  You can't go wrong with a sparkling wine. Sure, Champagne is the easy choice, and you probably know all of the usual suspects.  How about something different: Franciacorta, located near Milano in the Lombardy region, is the most prestigious Italian sparkling wine.  They make a sparkler called Satèn ("silk" in Italian) from 100 percent Chardonnay grapes using the same "traditional" method as Champagne.  We tried a 2012 Contadi Castaldi Satèn ($35 retail).   This is a delicate wine, with slightly less pressure than a Champagne.  It has toasty and citrus notes, and a hint of bitter.   Another great option: a nonvintage Louis de Grenelle Samur Rosé Brut "Corail" ($19). – see our recent review.
The main course.  Let's dial in our inner Bacchus here –we're going big and bold with a Barolo, from Italy's Piedmont region. This is a powerful, intense wine that is aged for several years in oak and needs several years in bottle before it's ready to drink.  The 2006 Pio Cesare Barolo (current vintages retail for about $65) is excellent, with subdued earthy aromas, dark fruit and some floral notes.  It has soft velvety tannins and a long finish.  It needs intense food to stand up to it – try it with a beef dish.   One of its signature aromas is roses, so you have that one checked off too, right?   Not on your life – get the flowers.
Dessert. So many choices . . .
If you're pairing with chocolate:.

For a rich, sweet dessert like chocolate cake or fudge, pick a sweet dessert wine, such as a Ruby Port.  Sandeman Founders Reserve Porto ($20 retail) is an inexpensive but good quality Port.  It's a very pleasant ruby colored wine with aromas of cherry, strawberry and caramel.  On the palate, it's sweet, with red fruit, chocolate and butter cream.  If you prefer a more robust, complex wine with less prominent fruit, try the Taylor-Fladgate 10-year ($28) or 20-year tawny ($40).
With dark chocolate, the challenge is to pair a wine that will balance its bitterness.  Try a Banyuls, a small appellation in the south of France, probably the best choice for any chocolate.   A Wine Concepts recommendation: M. Chapoutier Banyuls – widely available and a good value at about $23 retail.  It has a high sugar level, but also nice fruit flavors.
With milk chocolate, you're trying to match a sweeter, creamier chocolate. Try the Tawny Port recommended above or a Brachetto d'Aqui - an inexpensive (about $15) sweet, sparkling wine from the Piedmont region of Italy. It will have strawberry flavors, and a natural affinity for chocolate.

For cheesecake – particularly with a fruit topping – go with a Sauternes from France's Bordeaux region.  You won't be disappointed.
The bottom line. Have fun; it's Valentine's Day. Wine, chocolate and good company – how can you mess that up?
Cheers!