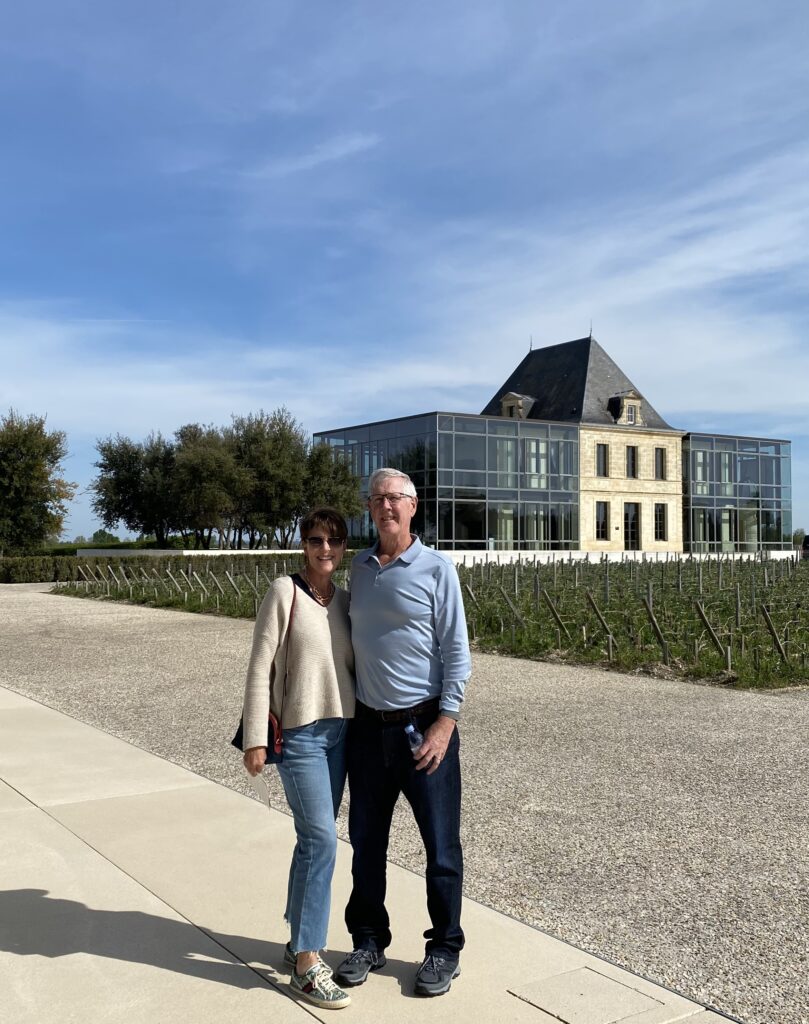 It started, as it often does, with a simple suggestion: why not visit Bordeaux in the spring? If you've read my blogs over the years, you know that such a question inevitably means it's time for a road trip. And why not? Spring is a great time to visit Bordeaux – the weather is generally pleasant, the vines are budding after their winter dormancy, and there's no end of fascinating wines to taste.
Bordeaux is an immense wine region – the largest in France – so the only real question was where to focus our limited time. After some thought, we decided to explore the left bank Medoc region, check out one of the world's best wine museums, and then move on to the right bank appellations of Saint-Émilion and Pomerol.
Which did we prefer, left bank or right? That's a question with no wrong answer – we loved them both. Left Bank wines, made predominantly from Cabernet Sauvignon, are generally powerful, tannic, full-bodied, and earthy, with red fruit aromas and flavors. Right Bank wines, made predominantly from Merlot, tend to be softer, lighter-bodied, plummy and less tannic than the Left Bank wines. For details on Bordeaux wine styles and appellations, check out the Wine Concepts Bordeaux primer.
We began by playing tourist. We based at the Grand Hotel Bordeaux, located in the heart of the city of Bordeaux and only about forty-five minutes from the Medoc wine region. After strolling through the city, we toured Left Bank wineries in St. Estèphe and Pauillac, including Château Pédescleaux (shown above), and ended the day sampling regional cuisine paired with local wines. The next day, we visited the Cité de Vin, a museum housed in a decanter-shaped eight story building (shown below) that provides an extraordinary educational and entertaining overview of Bordeaux and its wines.
Château Pédesclaux was acquired in 2009 by new owners who have made substantial investments in the vineyards and the winery, and it shows in the quality of the wine.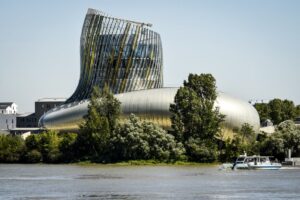 Next, it was on to the charming Right Bank medieval village of Saint-Émilion, a UNESCO World Heritage site, for some serious wine tasting. We began at our favorite wine shop, Ets. Martin, where we tasted more than twenty carefully selected Left and Right Bank wines. Our host, Ben, didn't reveal the prices for these bottles, to avoid biasing our opinions, until we had picked our favorites. Which, it turned out, included most of the wines – the Bordeaux section of the Wine Concepts cellar is now fully restocked.
There is no better way to understand a wine than to spend a couple of hours with the winemaker learning about his strategies in the vineyard and in the winery. We were fortunate to have that experience at Chateau Mondou, a relatively small, family-owned Saint Émilion Grand Cru, and Chateau Le Bon Pasteur in Pomerol.
We ended our stay in Bordeaux with a dinner at the Michelin two-star restaurant La Table de Pavie, where we had an extraordinary meal complimented with a bottle of Chateau de Pavie, one of the top Saint Émilion wines. And, to answer the obvious question, this wine was worth the price.
Some thoughts on visiting wineries:
It's the passion and experience of the winemaker, and not the ranking of the château, that provides the best indicator of quality. For example, we thought that the wineries of Château Mondou (Grand Cru) and Château Le Bon Pasteur (Grand Cru Classé) were superior to the more prestigious Château La Gafflièrre (Premier Grand Cru Classé), the latter being a real disappointment.
The best strategy for buying overseas is to select wines that either aren't available at home (such as the Chateau Mondou) or that are cheaper even with shipping added. (Shipping a case of wine from Europe these days can cost several hundred dollars per case).
Our wine of the week is a 2012 Châteaux Pédesclaux, a fifth growth from Pauillac (current vintages run about $55 retail). We really enjoyed the 2016 that we tasted at the vineyard and pulled a 2012 wine from our cellar after we had returned home. This is a widely available, good value wine. Even after eleven years, the wine still had a solid garnet color and interesting black fruit on the nose, along with notes of spice, earth, and cocoa. On the palate, it was full-bodied, nicely balanced, and had silky tannins and a pleasant, long finish.
We raised our glasses of Pédesclaux to salute a wonderful time in Bordeaux.
Cheers!