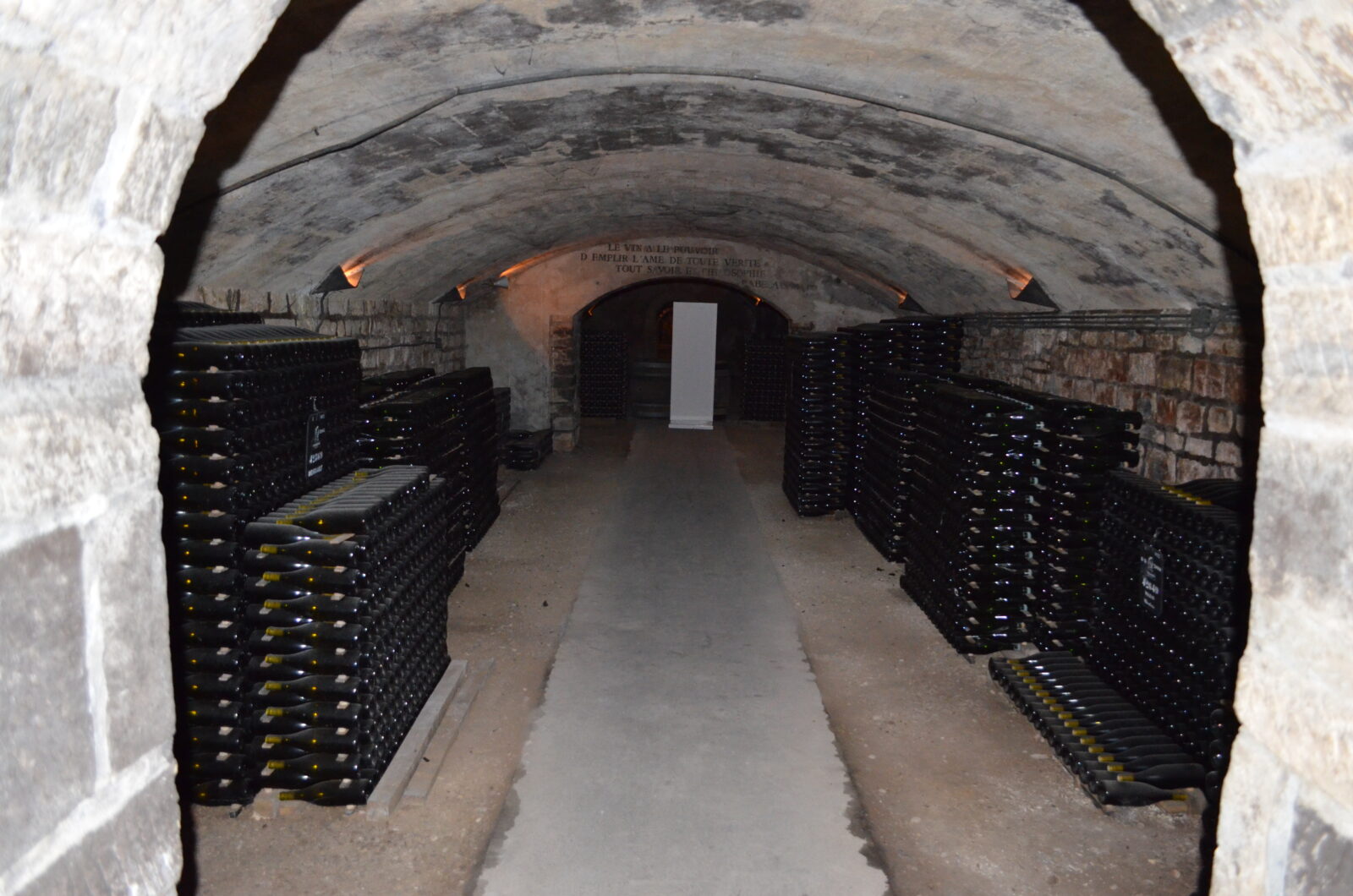 Tired of watching movie reruns, reorganizing closets and walking the dog ten times a day?  I thought so.  This is a good time to focus on your wine cellar, whether it's real or a fantasy.   (Hey, there are fantasy sports, so why not a fantasy wine cellar?)   A while ago, we discussed the basics of cellaring.   That prompted requests for specific wine recommendations. Narrowing down cellaring options in a blog is akin to summarizing the history of the world in four paragraphs, but we'll make a few suggestions below to get you started.  You can take it from there. . .
Many people tend to stay in a relatively narrow comfort zone in their wine choices.  That's unfortunate, because there are some really great - and distinctly different - alternatives.  Let's look at some different regions and styles, and focus on "reasonably" priced wines that will improve with some age.  Yes, you can spend a lot more money and get some fantastic wines, but that makes for a mighty expensive cellar.
If you are planning a formal cellar, Wine Concepts can provide tailored advice to fit your needs.
Of course, the best option is to be born into a prominent wine family - pictured above is the Patriarche Père et Fils cellar in Burgundy; it's been there since the 1700s and contains tens of thousands of bottles, some over a hundred years old.
France.  France is the world's largest producer of quality wines, and it produces a wide variety of grapes and styles at price points from inexpensive to unthinkable.  Some thoughts:
Bordeaux.  Let's focus on some red blends.
Left bank (typically Cabernet Sauvignon dominant). Calon-Ségur ("third growth" Saint-Estephe, $120); Chateau Beychevelle ($110); Château Pichon-Longueville-Comtesse-de-Lalande ("Second Growth" Pauillac, $150), or its "second" wine, "Reserve de la Comtesse" ($35).
Right bank (typically Merlot or Cabernet Franc dominant). Chateau Monbousquet (St. Emilion Grand Cru Classé, $65); Château Troplong-Mondot (Premier Grand Cru Classé, $140).
Burgundy.  This is the land of subtle Pinot Noirs and Chardonnays, and we could spend years sorting it all out.
Red: Louis Jadot Les Suchots 1er Cru (Vosne-Romanée, $160); Lignier-Michelot "Vielle Vignes" (Chambolle-Musigny $75); Louis Jadot Santenay Clos de Malte ($35).
White: Louis Latour Meursault Premier Cru "Chateau de Blagny" or Genevrières Premier Cru ($75); Olivier Leflaive Puligny-Montrachet ($90) or Chassagne-Montrachet ($80+); Bouchard Père et Fils Meursault Les Charmes or Genevrières ($100 - 110).
Rhone.  The north (Syrah dominant reds and Viognier and Rousanne/Marsanne whites) have little in common with the south (Grenache/Syrah/Mourvedre dominated red blends) except proximity to the river.  A few suggestions.
White: Paul Jaboulet Aîné Chevalier de Sterimburg (Hermitage, $90) - a Marsane/Rousanne blend that may be hard to find but worth the effort.
Red: Châteauneuf-du-Pape selections: Domaine du Vieux Télégraphe ($65); Domaine Pierre Usseglio ($60); Château de la Gardine ($50);  Château de Beaucastel ($80); and Domaine Saint-Préfert ($65).
Italy. Italy is the world's second largest producer of high-quality wines fit for a cellar.
Brunello (100 percent Sangiovese):  Il Poggione ($75);  Pogio Antico ($75).
Barolo/ Barbaresco (Nebbiolo).  Pio Cesare Barolo ($65); Vietti Barolo Castiglione ($55); Renato Ratti Barolo ($70).
Super Tuscans.  The two wines that started the Super Tuscan craze:  Tenuta San Guido Sassicaia ($220) is predominantly Cabernet Sauvignon with some Cabernet Franc; Antinori Toscana Tignanello ($135) is primarily Sangiovese, with Cabernet Sauvignon and Cabernet Franc;  Castello Banfi Excelsus ($70), is predominantly Merlot; Gaja Ca' Marcanda Promis, a blend of Merlot, Syrah and Sangiovese ($45).
Spain.  There are some great value wines to be found here; for now we'll focus on Rioja.  Some favorite Rioja Riservas are Marques de Riscal and Marques de Cárceres.  For a little more money you can get a Gran Riserva, but it can be a bit intense.
United States
California.  There are a lot of exciting wine styles in California, but if we're picking one for the cellar it's going to be a Cab.  Everyone has their favorite, so we won't spend a lot of time here, but two that we have really liked after 10 years in the cellar: Opus One ($350+); Silver Oak Alexander Valley ($80) or Napa ($110).  Unfortunately our other Cabs were consumed well before the ten year mark.
Oregon.  As a Burgundy Pinot fanatic, let me say that there are some really great Pinots in Oregon.  Some favorites: Domain Serene Evenstad Reserve ($75); Domain Drouhin ($42); Brickhouse Evelyn's ($66); Beaux Freres Willamette ($55); Resonance  ($38).
You'll also want to add some sparkling and dessert wines, but that's a topic for another day.  One final thought: leaving your fantasy wine list out where it can be seen at say, your birthday, could be a good idea . ..
Cheers and Good Health!